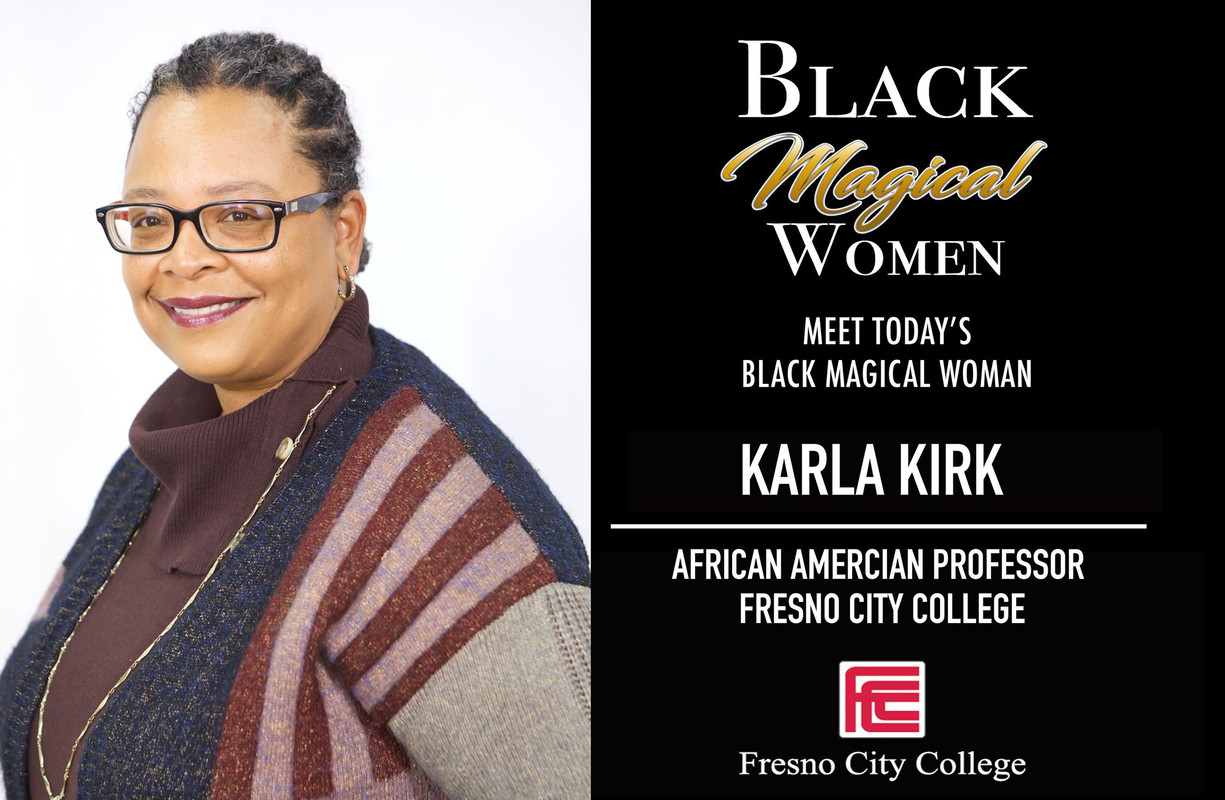 Karla Kirk is an instructor and lead faculty member for the historic African American Studies program at Fresno City College, which began in 1969 with a single course in Black history and has since grown into one of the most comprehensive African American Studies Associates Degree program in the state. The program was led by Kehinde Solwazi for more than 40 years before retiring in 2011. Mrs. Kirk was a student in the Fresno City College African American Studies program from 2002 -2005 under the mentorship of Mr. Solwazi, who inspired and motivated her to return to Fresno City College and carry the program into the 21st century. 
Mrs. Kirk attended Fresno Pacific University to earn a Bachelor's Degree in History (2007) and a Master's Degree in World History (2010), both with an emphasis in African and African American history and culture. Mrs. Kirk began her teaching career as an adjunct instructor in the Cultural/ Women's Studies Department, which houses the African American Studies program in the Fall of 2010, and was hired as the lead faculty of the African American Studies program in Fall 2011. Over the past nine years, Mrs. Kirk has expanded and updated the course offerings within the program, developed an online course to meet the educational needs of the 21st century student, and significantly increased the number of students majoring in African American Studies at the Associate's level as a base educational foundation for students transferring to four-year universities, and a cultural foundation for students who live and work in the community. 
Mrs. Kirk's goals for the program include increased outreach to the K-12 systems in Fresno County to create greater avenues of access to higher education, as well as increase awareness of the opportunities that are available to adult students in the community who wish expand their career option or to be life- long learners. Mrs. Kirk, who was born and raised in Fresno, Ca, holds a deep commitment to the rebuilding and strengthening of her community, and strives to be a resource in achieving those goals.