Honoring Angela Scott a True Black Magical Woman on this 19th day of February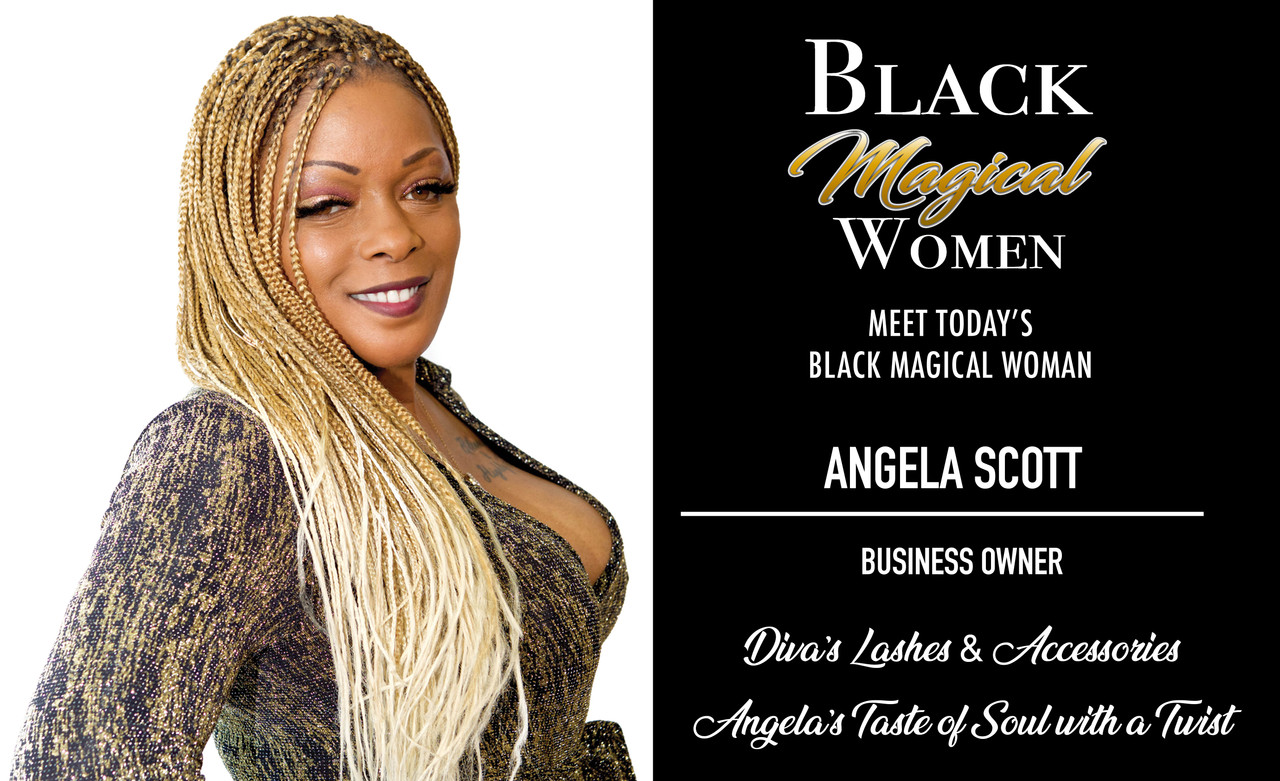 Angela Scott was born in Los Angeles California January 22, 1978 where she attended Warren Lane elementary school, Markham middle school, and eventually moving to Hanford California to attended Hanford West high school. While in high school she received a scholarship to Lawrence and Company Beauty college. After graduating and receiving her cosmetology license, Angela went straight into the hair and beauty industry.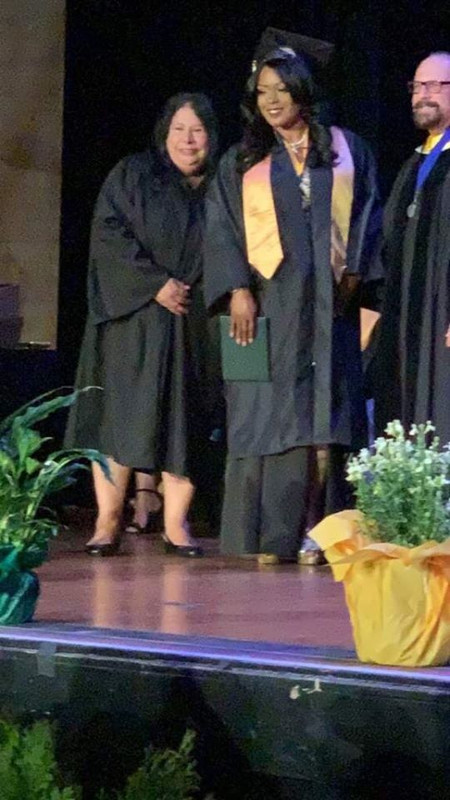 From a child all the way through adulthood she faced many challenges. As a child with her father being incarcerated, him not being there left her with a void in her life. Things got hard for her mother and 3 sisters which led to their move to Hanford California. Overcoming stage 4 cancer marking this year 10 years cancer free! She says "Sometimes I got to remind myself of all the things I've been through and encourage myself to keep going. Through all the things I've already been through I'm still here. I made it through by the grace of God. It doesn't matter what your situation looks like at the moment, keep fighting and you will make it through!"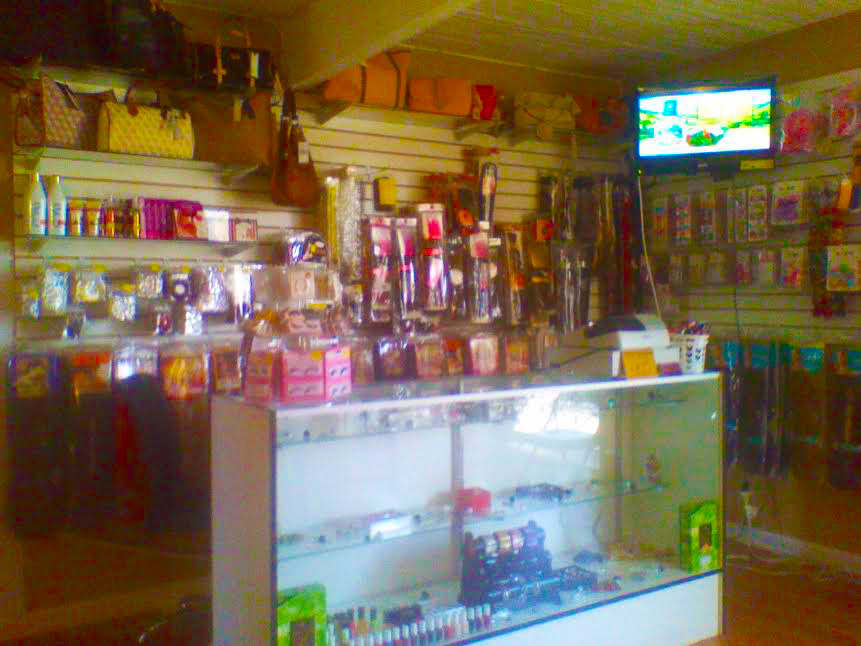 After moving to Fresno, she eventually opened her first hair salon and boutique called "Diva Lashes Hair & Accessories" in 2008. She didn't begin there though. With the passion to help people and a heart of gold, she saw that there was a community in need of her help. She was heartbroken to see such a large number of homeless women, men, and children in her community. Beginning in 2004 to this day, Angela decided to do her part in giving a helping hand to the less fortunate in whatever way that she could. She started off making meals with a some of her friends to hand out to anyone that needed food. She began going out to motels, parks, G street, downtown Fresno, and anywhere she had seen homeless people. It wasn't just the homeless people she fed though, whoever was hungry during the food giveaways got food. After a year or two of feeding the homeless at least once a month she decided to put a name to what she was doing, so she started her small non-profit organization called "ACT Helping Hands". Angela's organization was designed strictly based on helping the community in any way that she could, giving people information to resources that they might not have known about in the community such as housing assistance, other local food resources, mental health, counseling, or even if they just need prayer. We all have to do our part to make our communities and world a better place and that has always been her goal. Angela is a women who definitely goes the extra mile.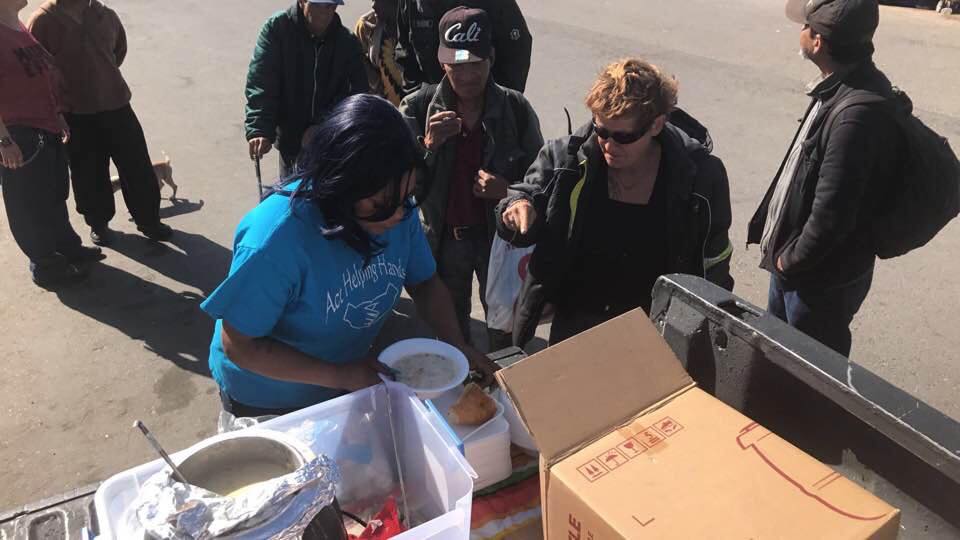 Angela's love for cooking begin as a child and grew with her into adulthood from watching her grandmothers, mother, older sisters, and other family and friends. In her grandmother's kitchen there was always something cooking that you could tell was coming from the soul. Her mother Kathy taught her how to prepare food and to always cook as if she was cooking for the president. She also taught Angela that if she loved cooking that her food should reflect the love that she puts into it. Angela's passion for cooking took her on a journey that she never expected. From feeding the homeless every month all around Fresno, to having a full-blown snack bar and Soul food kitchen in her apartment Angela's name and her delicious food started to circulate around town and the love for it started to grow. Angela eventually decided to go to school and get her food management certificate along with other certificates in Health & Safety and Culinary Baking. She started to do small cooking events around town, private catering jobs, and even private meal prep and cooking lessons. That's when Angela realized she was born to cook, and wants to share her love of cooking with the world. She opened her small catering business in 2017 called "Angela's Taste of Soul with a Twist" a barbecue and catering company that has been very successful. Angela is now working on her very own cookbook, so that she can fulfill her dream of sharing her cooking and recipes with the world and is also continuing her education in the Culinary arts. 
Angela says she "wouldn't be anywhere without keeping faith and God first in her life". As a loving mother of three beautiful children Elijah, Antonae, Lil A.D. and wife to A.D. Burrise she believes the community is also a part of her family and that she'll always continue to do her part to lend a helping hand whenever it's needed in the community.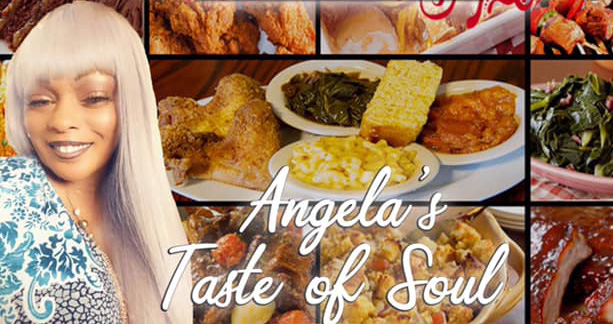 If you would like to meet and celebrate with Angela Scott, we are thrilled to invite you to celebrate with us at our All Black Affair – Black Magical Award event on February 29th at Smugglers Banquet at 7 pm.
Purchase Tickets here https://www.eventbrite.com/e/all-black-affair-bmw-awards-tickets-92...